Durable CAL - Autumn Mosaic Shawl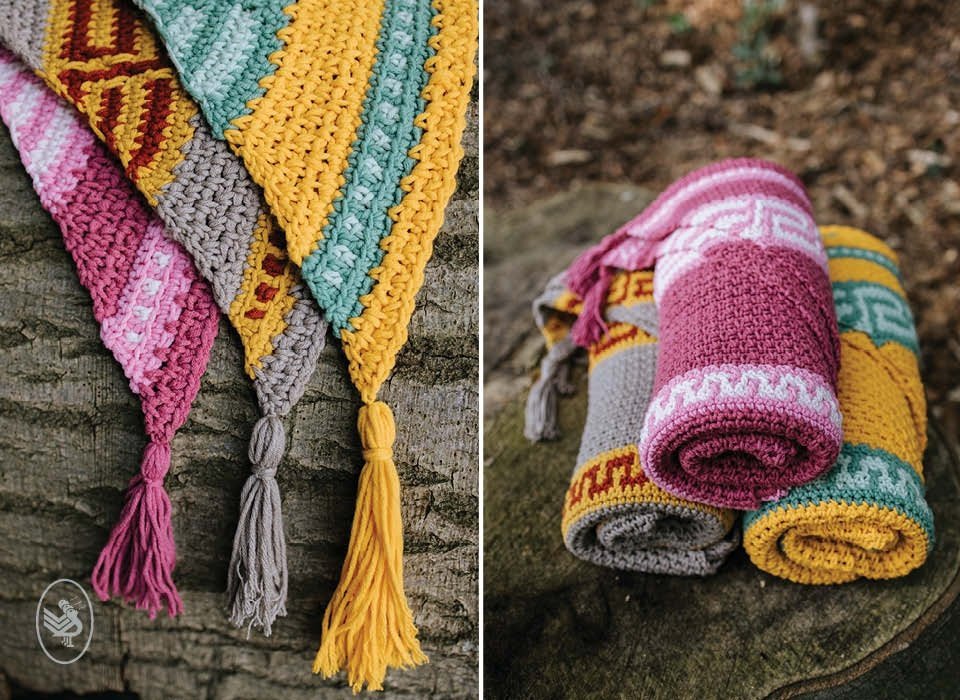 This fall, Durable will bring you a wonderful warm CAL (Crochet Along) called the 'Autumn Mosaic Shawl'! The colorful and royal sized shawl is made with our soft Durable Cosy fine yarn. The mosaic pattern makes this shawl an absolute stunning design. The CAL is spread over 5 weeks, after that you can enjoy your creation and have a happy warm fall season.
This very first Durable CAL is in collaboration with Jolanda Maas. Jolanda got introduced to crochet by her mom and became an addict at age 20. She got very enthusiastic and tried to copy cool clothing she saw in the stores. She learned the basics from old crochet book and taught herself to crochet her first 'granny'. In 2018 she entered a Dutch crochet competition called 'De HaakSTER' (The Crochet Star) and placed second. She continued designing, also for Durable.
Jolanda designed this beautiful shawl for our CAL this fall. Her main idea behind designing she says: 'is that I like to create projects that are challenging but relatively easy to make. Like with this design, the moss stitch is pretty easy to do but the part with the mosaic pattern will be more of a challenge. Combine this concept with gorgeous colors and you can complete any outfit.'
The shawl is available as a kit in three colour combinations:Aurelia, Tortora en Rosa. These sharp priced kits include all the yarn you need, plus a nice project bag and stitch markers! Click here to find a store near you. But of course you are also free to choose your own favorite colour combination.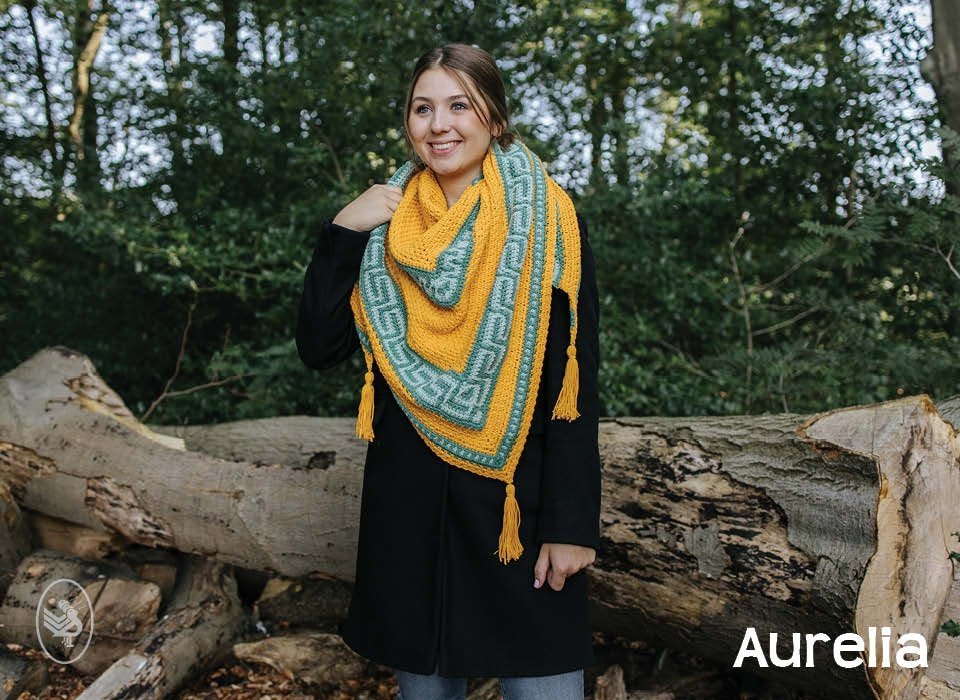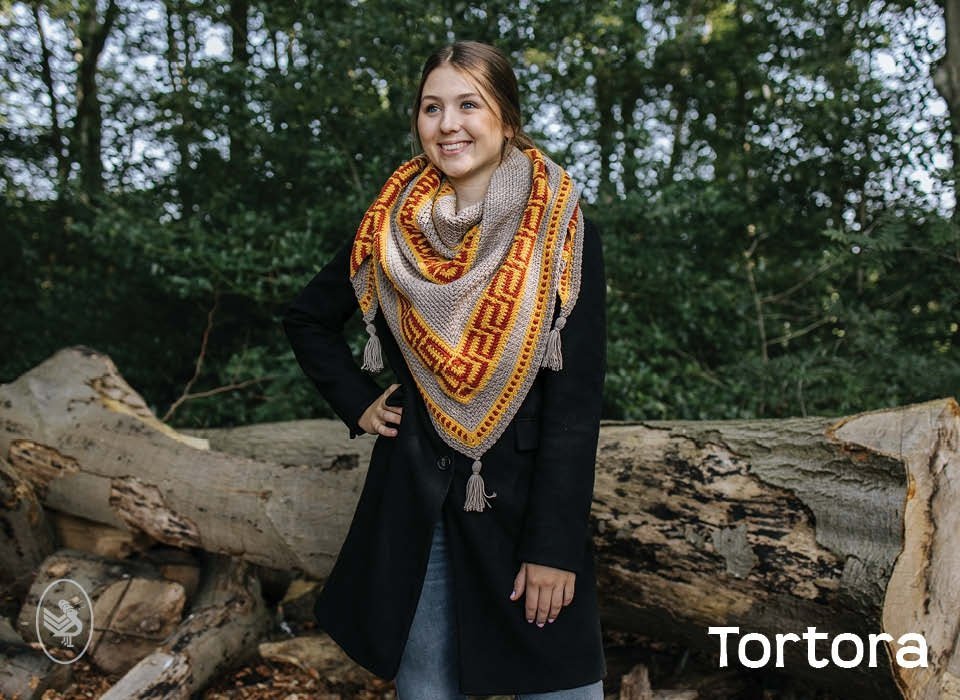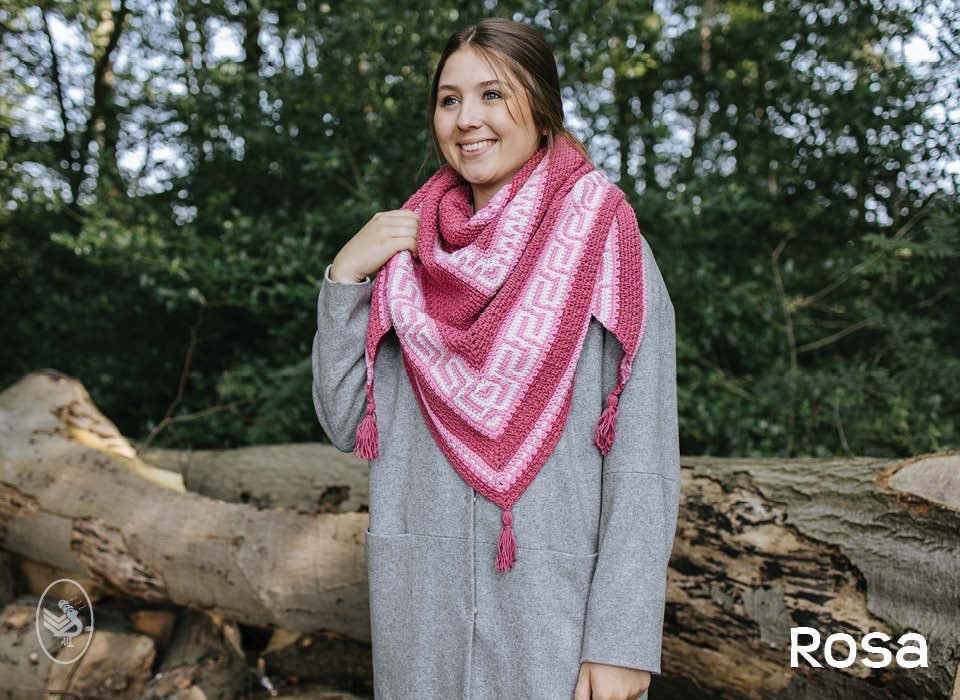 Can't wait to start with this shawl?
Make sure to keep an eye out on our social media:
Facebook: @Durableyarns
Instagram: @durableyarn
Facebookgroup
Do you want to join the CAL, then become a member here:
Durable CAL Facebookgroup
Info document
Here you can find all the information about the pattern for this CAL, like materials, stitches, gauge and tips. You can download this already, so you can read it thoroughly.
Download - Info document UK
Download - Info document US

Patterns UK
Every Thursday we will release a new part of the pattern.
These are the dates:
Week 1: Thursday 11th of November 10:00 am - Download - Pattern Week 1 UK / Pattern Week 1 US
Week 2: Thursday 18th of November 10:00 am - Download - Pattern Week 2 UK / Pattern Week 2 US
Week 3: Thursday 25th of November 10:00 am - Download - Pattern Week 3 UK / Pattern Week 3 US
Week 4: Thursday 2nd of December 10:00 am - Download - Pattern Week 4 UK / Pattern Week 4 US
Week 5: Thursday 9th of December 10:00 am - Download - Pattern Week 4 UK / Pattern Week 4 US

Patterns US
Every Thursday we will release a new part of the pattern.
These are the dates:
Week 1: Thursday 4th of november 10:00 am
Week 2: Thursday 11th of november 10:00 am
Week 3: Thursday 18th of november 10:00 am
Week 4: Thursday 25th of november 10:00 am
Week 5: Thursday 2nd of december 10:00 am